CALL / TEXT

(205) 702-4903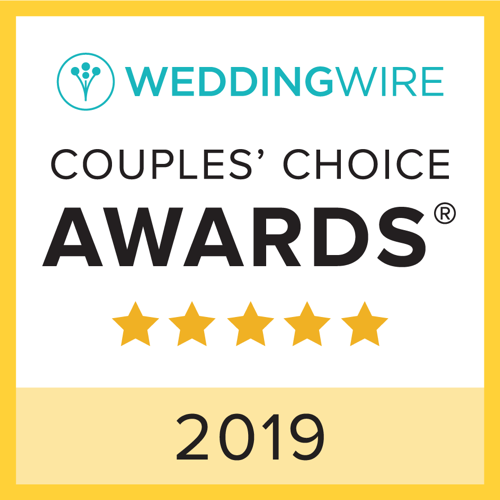 We love to hear from you!

Please use this page to write a review or send a comment. 

We only publish statements from actual customers. 

Thank you!

"WONDERFUL!!!

Absolutely great! 

There were so many compliments on the wonderful meal. All of it was just perfect for the special occasion.

The happy couple were quite pleased with everything. And that was our main goal!

I can not thank you enough for your services!"

"Every thing went so smoothly. The food was fantastic and you were so right about the shortcake it was a huge hit."

"Dinner was great as usual. Thanks again for all the great service and food."

"I wanted to let you both know that everyone has raved over lunch yesterday. It was wonderful. I am very excited about ya'll doing Christmas for us. Also, the guy that delivered was great. He was so helpful, kind, and courteous! You don't always see that in young people now days."

"Everyone really enjoyed all of the food. All of it was great. We had plenty to go around. I will call you again and recommend you to everybody."

"Wonderful Lunch! Everything was wonderful at our Christmas luncheon! Thank you so much."

"Fabulous! Thank you! I'll be calling again soon."

"On behalf of our attendees, many thanks. The food was excellent; the servers were very gracious. I heard nothing but compliments,even from the "picky" eaters.You helped make this a successful affair. Again, thank you."

"Once again our lunch was "Top Notch" Thanks for all that you do!I get so many compliments."

"Just wanted to say thank you for helping me out with the party. The party was great, and the food was wonderful! Everyone enjoyed it. You were right the chicken salad was very good. I am glad we went with the Mex dip it was great. (My Favorite).

I also wanted to tell you how nice it was to meet your family. We enjoyed them staying for a while and helping us out.(Great Family)

I'm sure God will continue to bless you."

"What a wedding...and what fabulous food! Everyone raved...I heard comment after comment about it being the best reception food they'd ever tasted. The variety was incredible and special touches and attention to detail you provide set you far above the crowd. Thank you!"

"Good morning all

I want to thank you for a wonderful catering job! The food was outstanding!!! and delivery service, really nice guy who delivered, all the way down to the tea was over the top. Folks raved about the chicken and potatoes and even the non vegetable eaters liked the veggies and salad. The bread pudding..... Was almost devoured. Need I say more?"

"On behalf of all of us . . . thank you so much for making our Christmas luncheon so special! The food was excellent and as always delivery was right on time. Thanks again and we look forward to seeing you again soon!"

"Tommy & Caroline - 

I can easily say that out of all the vendors (flowers, rentals, etc.) I contacted, you guys were head and shoulders above everyone. I also loved the fact that you all were willing to work within my budget, I never once felt pressured to spend more or made to feel badly for not being able to afford more---trust me, this was not something that I experienced when talking to other catering companies. Thank you for that. I also want to say that your food was by far the BEST catering we have ever had!!! And it's not like we can be biased in thinking that as we had many of our friends tell us the exact same thing! We received so many compliments at the wedding and are still hearing rave reviews from our guests! Our preacher told us a few days ago that he wished y'all would open a restaurant as he's been craving your food ever since!

During the reception, the woman in charge of the event space, looked at me and said, '"I've never seen a caterer like that!'"

"Absolutely outstanding! The food was excellent. The reviews by our attendees were great! I could not have been more pleased with using Top Notch Catering! 

You provided a high quality of food and excellent service!"

"Breakfast has been absolutely wonderful! The cheesy grits are the best I have ever tasted and not to mention the quiche and potatoes! On time delivery...excellent customer service!"

"THE BEST-We were one of their first customers. You expect mistakes, but that was not the case. They were GREAT!"

"Tommy and Caroline,

Wanted to take a minute to say thank you for the EXTRA EFFORT on lunch today. The meal was superb! Thanks for the special order of Hamburger Steak, much appreciated.  

Your "Cook" is really a CHEF that could put many in the finer restaurants in Birmingham to shame! Your lunches are consistently good, and the timeliness of your delivery and receipts is outstanding. 

Thanks again"

"Our president wants to know how to do the grilled veggies. He asked for a recipe. They LOVED the strawberry salad. Everyone is pleased. Especially me. 

You guys ROCK!!!"

"That was absolutely delicious! One of the top meals we've had, if not the top. Thanks!"

"I have been with the same company for 18 years and we have had countless catered meals but this was by far the best food we have ever had."

"Caroline and Tommy, The food was a big hit last night-you made me look good! I had so many people ask me who catered it."

"The entire office was talking about it, and standing around in the halls saying how wonderful it was. The president told someone that it was one of the best (meals) ever – and called it addictive." 

"Our group LOVED the lunch. I haven't had them rave about a meal like that in months!!!"

"And they went nuts over the pecan chicken!! ... that stuff is incredible!!! Thanks!"

"Thank you! It was INCREDIBLE! I love catering with your company!"

"Caroline!!! I am getting RAVE reviews concerning lunch! Everyone is obsessing over the chicken and banana pudding! Thank you guys so much for making my Monday amazing!"

"Thanks again for a wonderful lunch. My guys in the shop love all of the 

food (the pecan chicken is absolutely delicious). The one time in 

December when you guys were booked up & I had to order from somewhere 

else, my guys were disappointed & told me I could only order from ya'll in 

the future.."

"Just wanted to take a moment to thank you for everything you did in coordinating our catering. Not to my surprise the food was OUTSTANDING. All of our guests raved and raved about the food. My family (who are known for

eating) were bowled over. Everyone's favorites were the pecan chicken bites, the potatoes and the bread pudding, but they all said it was hard to choose because they loved it all!"​

"Ya'll are always such a pleasure to deal with & the food is always delicious. I haven't ever had any complaints from our technicians & other staff members..Sometimes other vendors are hit or miss, but you guys are always consistent....that's why I always like to deal with ya'll."

"Caroline and Top Notch catered our 25th year Class Reunion in Anniston, Al. The staff was so polite and professional.The food was outstanding.We could not have made a better choice with a caterer. See you all soon!!!"

"It was absolutely wonderful!!!"

"That pecan chicken was ridiculous. Soooo good! I know I usually order some form of grilled chicken, but I decided I would let the employees splurge a bit. That was delicious! I always hear rave reviews each time we order from you guys.

Thanks again, yall are always such great quality!"

"You truly are truly good and honest business people sharing your talent with others."

 "Everyone raved about the food."

"Thank you so much for catering our lunch. Your company came highly recommended and you did not disappoint. Everyone said that this was the best catered lunch that we have ever had. Again thank you for the delicious lunch you provided."

"Omg….that pecan chicken is unbelievable. I want to drink the sauce over ice. Seriously though, everything was great. Thank you!!"

"Thank you - just have to tell you.....everyone raved about the meal today. It was absolutely delicious. The sauce on the chicken was sopped up with bread. Thanks again and especially for making me look good."  

"This email is a HUGE thank you to everyone at Top Notch Catering. We have used your business for the past two days here at our accounting firm and the food and the service has been AMAZING. Most, if not all of the people in our office has made the comment to me that the food from your business was the best they have ever had. We truly appreciate your fast and friendly deliveries and we will definitely be using your company in the future."

Thank you again!"

Hello Caroline and Tommy, Thank you for having your catering business. Top Notch is becoming a huge hit at our Corporate Building. Thank you again for your delicious food, prompt service and wonderful personalities.  

We had our salesmen in from all over the US, Canada and Mexico and got nothing but rave reviews!!! It was FANTASTIC!!!!